Queen of Hears Costume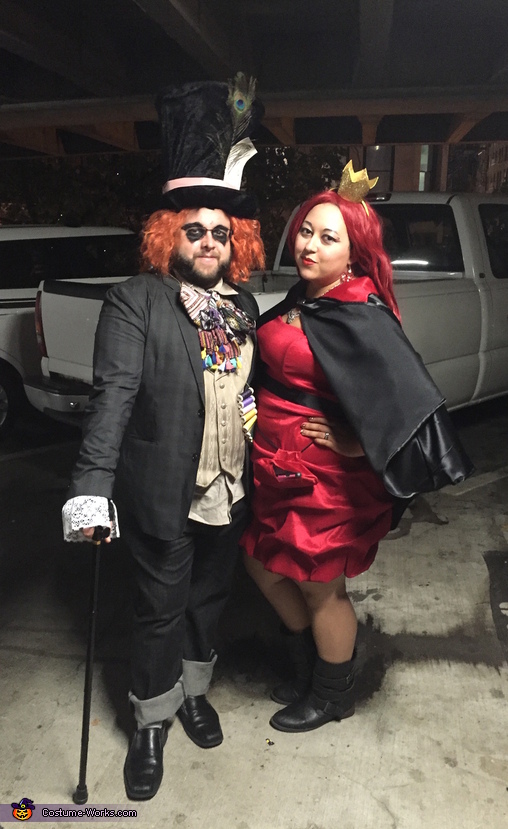 Every Queen needs an Escort
More views:
(click to enlarge)
A word from Becky, the 'Queen of Hears' costume creator:
I am wearing this costume. This costume started as a trip to my local thrift store. I was on the hunt for books when this gorgeous red dress caught my eye. Lo and behold it was in my size and super cheap! With out even trying it on in the store I bought it and took it home and decided the perfect use for this dress was to become the Queen of Hearts.
I made my own crown by simply hand drawing a pattern on paper and tracing it onto fun foam.
I painted and glittered it in gold and after drying, I hot glued the ends and punched holes for a head band to slide through.
I added a little purse for the evening by my own design. I traced out a large heart on paper and transferred it over to the fabric and to interfacing. I ironed the interfacing onto the back of the fabric. I took an extra square of fabric, hemming the edges, to use for the strap attachment on the back. I folded it in half and sewed onto the outside of on of the heart pieces.
Sewing right sides together, I stitched around the heart leaving and opening at the top. I turned right side out and strung the cord thorough the loop on the back of the purse.