Pulp Fiction Costume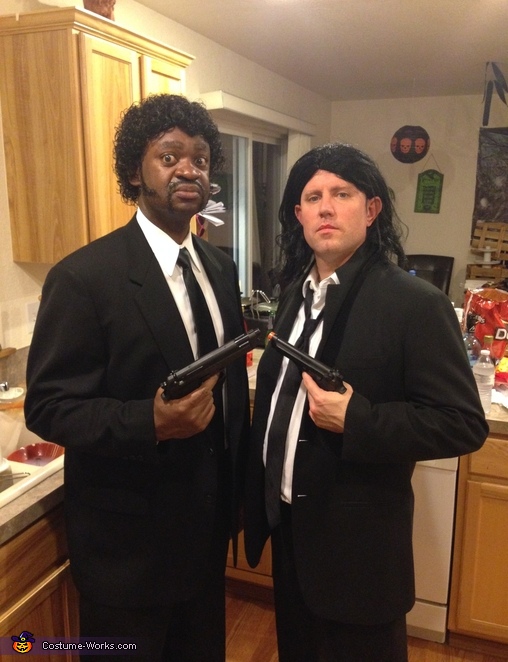 You know what they call a Quarter Pounder with cheese in Paris?
A word from Kikuyu, the 'Pulp Fiction' costume creator:
This is a photo of myself and my friend Bryan. We are movie buffs and big fans of Pulp Fiction. One day at a 4th of July party, I asked Bryan about pulling of the "Vincent and Jules" for Halloween. After months of searching Goodwills, wig stores, and lots of help from our wives we were able to recreate the characters!

We were a hit and had a great time!