Princess Wolverine Costume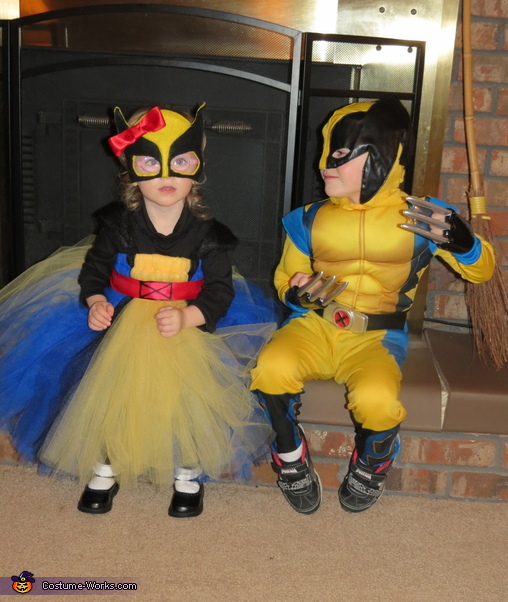 Princess Wolverine with her brother!
More views:
(click to enlarge)
A word from Audrey, the 'Princess Wolverine' costume creator:
PRINCESS WOLVERINE! My 2-year-old daughter, Sophie, decided early on that the only requirement for her costume was that it had to be exactly what her 4-year-old brother chose for his costume. I showed her numerous adorable girly costumes in stores to no avail. When my son decided to be Wolverine, I got busy. I refused to let her get away with wearing something that wasn't at least a little bit girly! That's how Princess Wolverine was born. Everything was made by me, down to her little mask that fits perfectly over her glasses. She was very excited to wear her "wuwurine" costume, and she actually kept it on all night!