Princess Peach Costume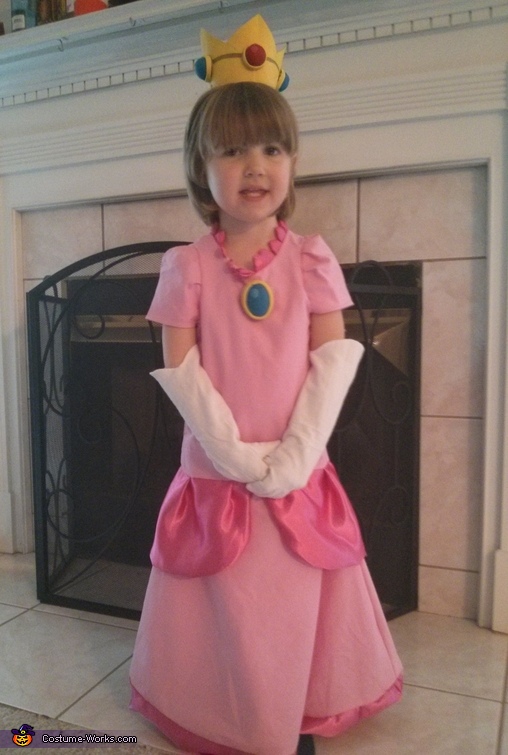 Princess Peach Costume
More views:
(click to enlarge)
A word from Melissa, the 'Princess Peach' costume creator:
I made this completely from scratch. I used a shirt and a skirt as guides to make the pattern. Starting from the top and going down:
The crown is made from toilet paper rolls, glue, paint, and polymer clay.
The broach is polymer clay. I made it so it can be pinned on. That way I can throw the dress in the washer.
The scallop was a bunch of individual pieces stitched, turned outside in and sewn into the color.
I made the capped sleeves by adjusting the pattern of normal sleeves.
I made the gloves by taking an online glove pattern and printing it out a little smaller. (Second time was the charm on that one. I made them too small the first time.)
The rest was just figuring out how to fit the pieces together so if I had to show a seam it would be inside the dress, not outside.