Price Is Right Costume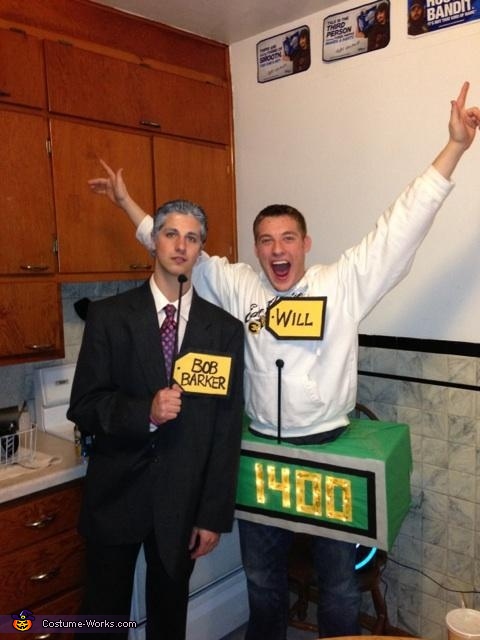 Price Is Right (Bob Barker and Contestant)
A word from William, the 'Price Is Right' costume creator:
Bob Barker: Dress up formal in a suit with a long tie. Add a cardboard cut out price tag painted yellow with Bob Barker written on it. Finish it off with his signature microphone, which we made out of a dowel and styrofoam ball painted black.

Contestant: Took two McDonalds french fry boxes and glued them together to make an extra long box. I then wrapped it in green wrapping paper, and bordered it with grey and black construction paper. Then I cut out the numbers from yellow construction paper and glued them ontop. The cut a large hole for your body to fit into. You will also need a bright yellow name tag for with your name on it made out of the leftover cardboard. Glue another microphone to the inside. Finally, I bought battery opperated Christmas tree lights and poked them through the box and taped them down to the inside.