Pretty Woman Costume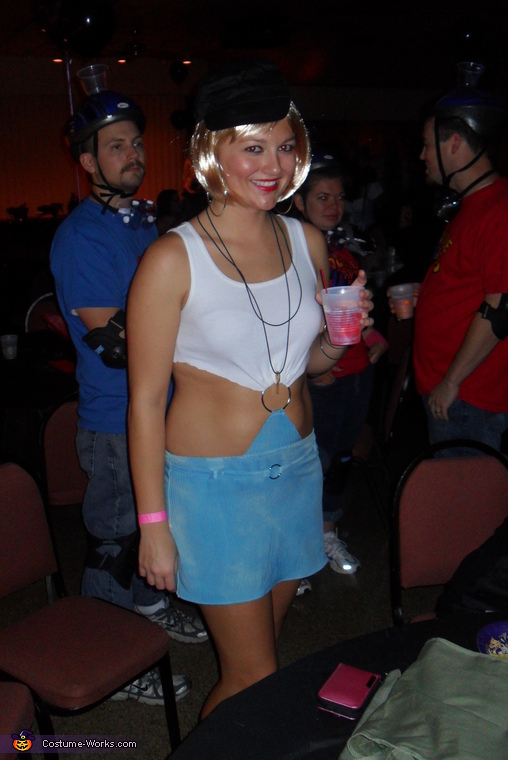 Hey yo VIV!
More views:
(click to enlarge)
A word from Amber, the 'Pretty Woman' costume creator:
I got this idea from one of my favorite movies "pretty woman". I found a short white skirt at a thrift store – that I dyed blue and a red coat to top it off. I used an old white tank top I already had cut to the look of vivians shirt. I found 2 rings at joann fabrics that I sewed into the shirt. I had the black high boots already. I also bought a $5.00 wig from the store 5 below and a 2.50 black hat from joanns. all togehter under $25.00 and I won $100.00 prize last year.