Power Loader Costume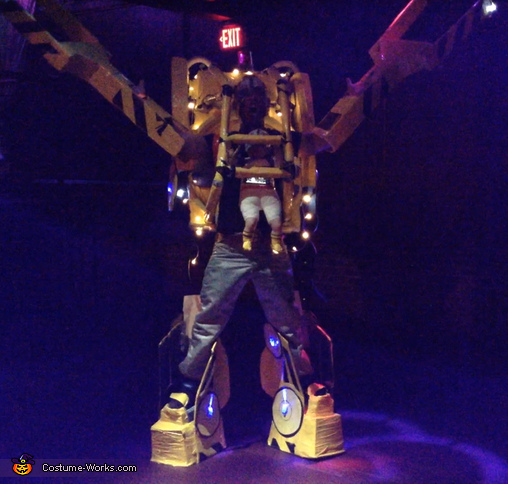 The full View Of the Hand-made Costume
More views:
(click to enlarge)
A word from Sokun, the 'Power Loader' costume creator:
This is a home made Costume. (Me in Costume)

-Alien The movie is one of my favorite all time Classic.I wanted to bring it back this time my version!.I will do my Best how to Build.


A friend of mine bought a 60' TV.She wanted to get rid of the Boxes out of her house.I decided to take her trash and Build this Costume.


I create this Costume with Different color of tapes.,Styrofoam,Led lights,toilet paper rolls Plenty of Card boards.This Project Takes a lot of Time and Patients.Please view pictures.I Wish I can show Exactly Step-By-steps,But unfortunately I can only Upload Ten Pictures.Please forgive me.This Costume Cost to build is Approximately under 75$



This Costume took me over 2 week to make and 1 hours of face make up. It's not like any other Power Loader you have seen on the internet.Mine is Original. If built Right, you can actually Go in public (Walk around) and show of your costume Like I did.
If you want to see me in motion here find me here.
https://www.youtube.com/user/sokiboi78 Good Luck on Building Your own.