Popeye the Sailor Man Costume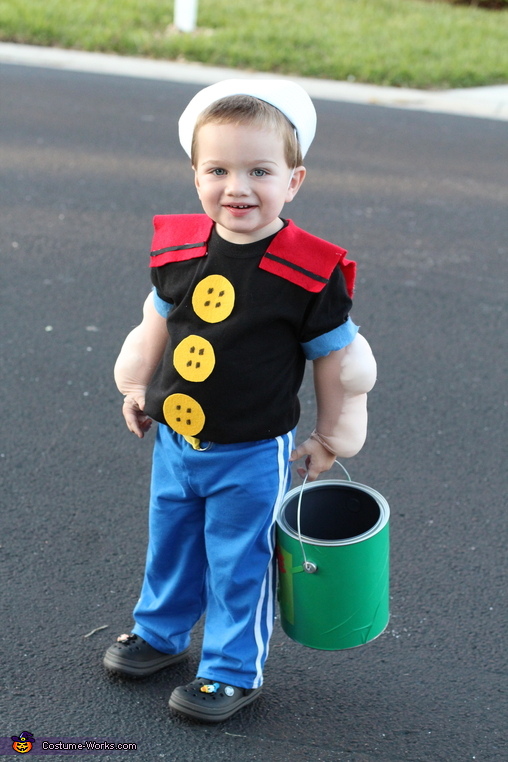 Popeye the Sailor Man
More views:
(click to enlarge)
A word from Ashley, the 'Popeye the Sailor Man' costume creator:
It was very easy. I bought a black shirt from Walmar & the pants I found at Walmart also. I bought 1 sheet of red felt, cut a half oval out and glued to shirt collar, the black stripes are hot glued ribbon.

The yellow buttons are felt that was traced around a veggie can and drawn on black holes.

The muscles are little girl nylons, legs were cut off and holes made for fingers and stuffed with stuffing and taped to bicept under the shirt.

The yellow belt is ribbon that I attached belt loops too.

The trick or treat can was made with vinyl and foam letters.

I did buy the hat off Amazon but attached the elastic to the hat.

I didn't sew anything, hot glue was this costumes main ingredient.