Pokey Porcupine and Cactus Duo Costume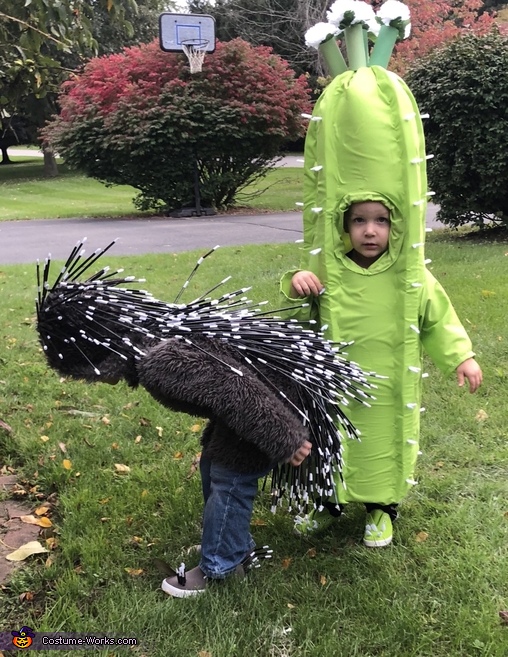 Porcupine vs. Cactus, who is most pokey?!
More views:
(click to enlarge)
A word from Kate, the 'Pokey Porcupine and Cactus Duo' costume creator:
These homemade costumes were designed and made by hand for my two boys, ages 2 and 4! Wes, the 4 year old insisted on being a porcupine this year. His costume is made from an old furry blanket and around 250 straws painted black and white. His brother, Z, is a cactus made from foam, fabric, and pipe cleaners. And the flowers on top are made with toilet paper rolls! We went with a pokey-theme, and they were a big hit! The overall cost of each costume was under $15, including their pokey shoes to match.