Poison Ivy Costume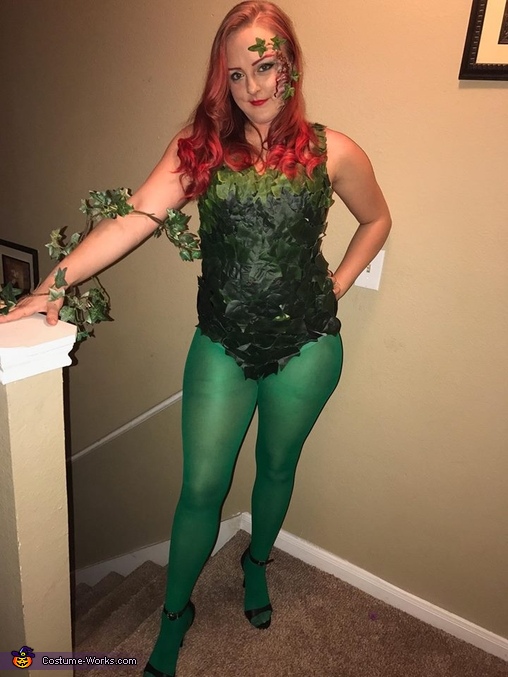 Poison Ivy Costume
More views:
(click to enlarge)
A word from Shana, the 'Poison Ivy' costume creator:
I wanted to create an authentic Poison Ivy. I looked online at outfits to buy, but I was not impressed with any outfit as a whole. I decided to use all the costumes as inspiration to create my own.
To do this I bought a one piece bathing suit(5.87 on clearance) and a pair of green leggings(5.99). I then purchased a ton of matching ivy garlands. I applied the ivy, piece by piece, onto the bathing suit creating a corset type of look. I did this using hot glue. I also wore a pair of black high heels and created a ivy garland hand piece as you will see in the pictures.
For my face I wanted make it look as if the roots of the poison ivy was growing out the side of it. I used liquid latex and cotton balls to create this look. I then used a face paint kit and theatre blood to add the effects to the roots.