Pixar's Inside Out Family Costume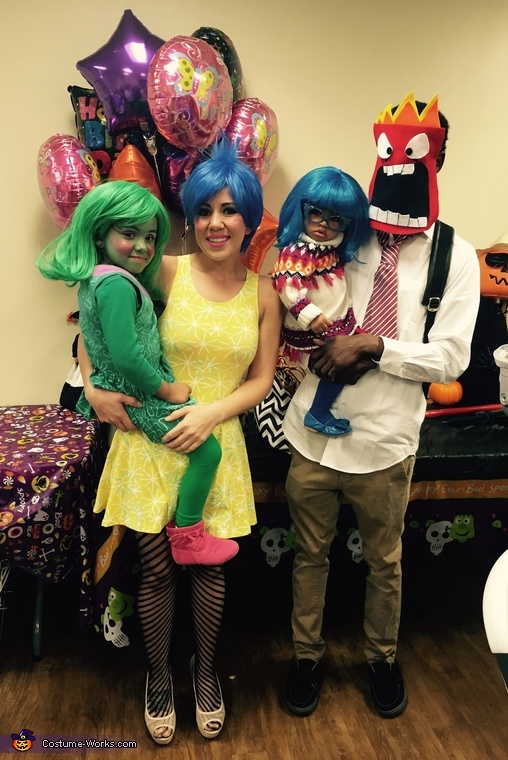 The inside out family!
More views:
(click to enlarge)
A word from Nicole, the 'Pixar's Inside Out Family' costume creator:
Naomi- will be turning 1 on November 2nd and with this being her first Halloween the costume fits her personality. She is "sadness" because of her extra crankiness during the teething phase of life! Nevaeh is our oldest - 3 1/2 years playing the role of "disgust" with all her green color and awesome wig. Mommy- that's me! I loved that Nevaeh chose my character to be "Joy" because no matter what struggles we have had in our life I've made sure to keep our happiness throughout every day. Finally, there is 'not so angry' daddy dressed in the very easy costume mommy made from felt as "Anger" I would say his was the most comfortable getting away with not wearing a wig or face paint! It took us a while to gather every special supply from different stores and what we had around the house but in the end we were extremely happy to pull it off, as a family! It was extra special because this was the first movie Daddy and Mommy took Nevaeh to see back in June and it was the first time as a family dressing up for the greatest holiday- Halloween!