Pirates and Pirate Ship Costume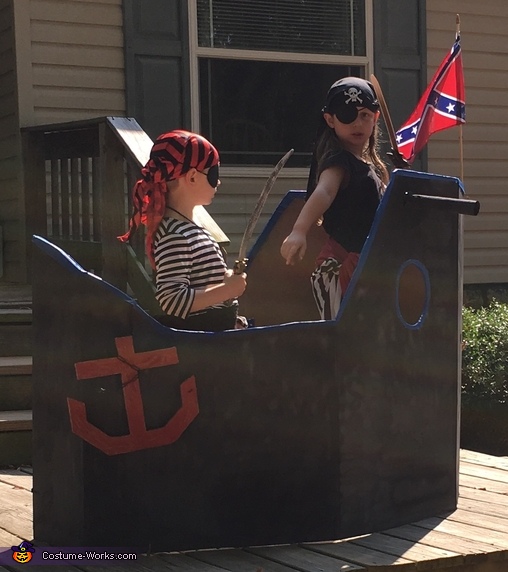 Ahoy Matey's!
A word from Cathy, the 'Pirates and Pirate Ship' costume creator:
In costume is Katlyn and Kayden Barber. Inspiration came from the recent movie Boss Baby. In the movie was a pirate ship made from a cardboard box. All about using your imagination. We had a box from a recent purchase of a tv. We found the clothes, boots, and swords at our local Salvation Army store. A win win. Once the shape of the ship was formed, Katlyn and Kayden painted it out in the backyard. They have been having so much fun! Hope this inspires others to have fun as well.