Piņata Costume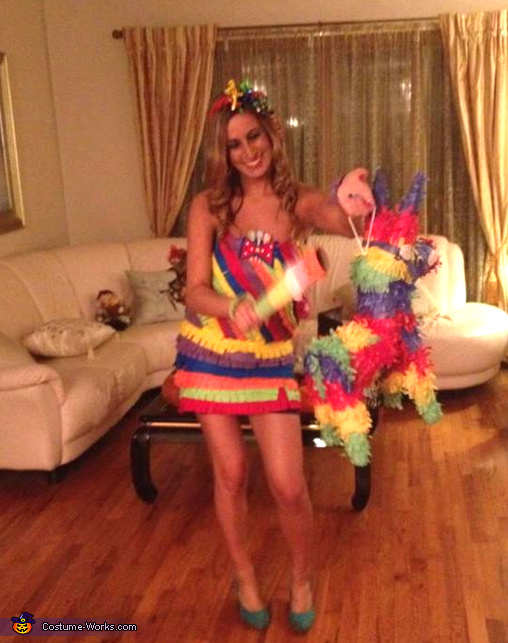 Piņata
A word from Christina, the 'Piņata' costume creator:
I created a piņata costume.

I had preciously made a piņata costume out of cray paper and it was a major failure!
I used different colors of felt and I lined them up in rows and hot glued it onto a skirt. I then cut snips on the felt to create the piņata effect. I used a paper towel roll to create the stick for people to pretend to hit me b/c I am the piņata. Then, I bought a piņata at party city to go along with my costume. It's very time consuming, but it is so worth it. I also then created a headband with ribbons and a bow on the shirt with lollipops on it.
-various colors of felt
-hot glue gun
-shirt and skirt
-scissors
-piņata
-stick
-headband
-ribbons
-lollipops