Pin Cushion Costume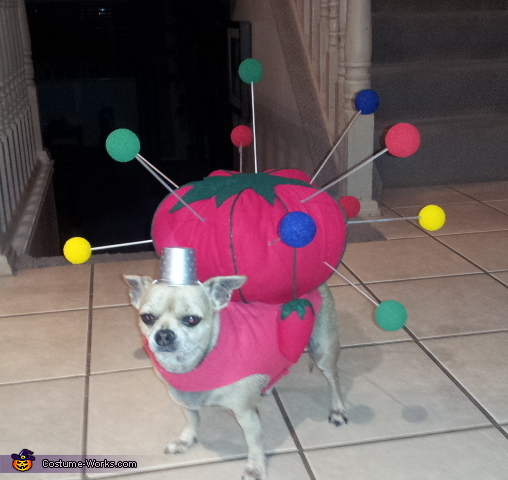 Peanut the Pin Cushion with a Thimble Hat!
A word from Amanda, the 'Pin Cushion' costume creator:
Peanut is a 7 year old chihuahua who loves being the center of attention. Her mom is always in search of new and fun costume ideas. This year she decided to be something unique and this is what her mom came up with. A little bit of red fabric, some batting, green yarn as the trim and kabob skewers with styrofoam balls is all that it took to create this masterpiece. And of course Peanut had to accessorize like all girls do so she added a spray painted Nyquil dosage cup for a thimble hat look.