Piggyback Costume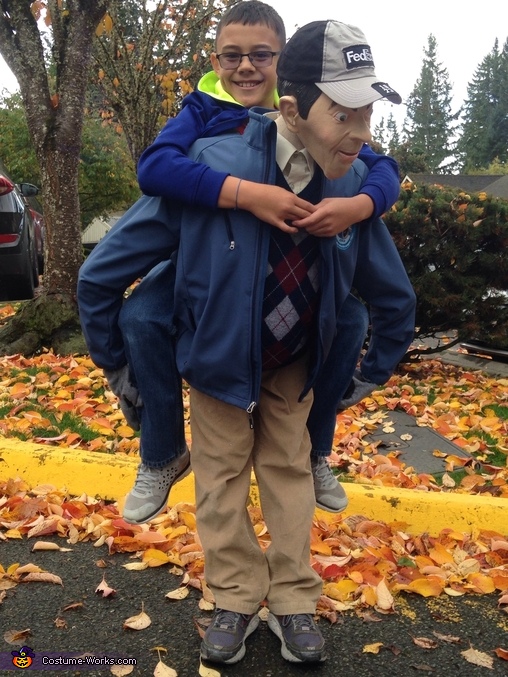 Piggyback Costume Front
More views:
(click to enlarge)
A word from Pete, the 'Piggyback' costume creator:
My kids and I have always created homemade costumes for Halloween. The past few years, my son has been interested in creating costumes that have an illusion to it. This year, we went with a piggyback illusion. We looked online to see various ideas but none were as realistic looking in first appearance. So we wanted to give it a try in hopes we can give that illusion of an older man giving a piggyback ride for a younger child. We hope we give the realistic illusion for all!

We try to be as cost efficient as possible. We spent around thirty dollars. The use of Styrofoam has always been key to all of our homemade costumes. This material keeps the costume light and allows us to cut and form realistic looking body parts. All clothing have been purchased in our local thrift stores. Other clothes were from our closet. Suspenders were used to keep things together and upright while in motion. It was important to build body parts and use clothes that would fit proportionately. This gives the more realistic image.

We enjoy this time of the year. It allows family time and allows us all to let out our creative ideas and out them in place.