Peter Pan and Wendy Costume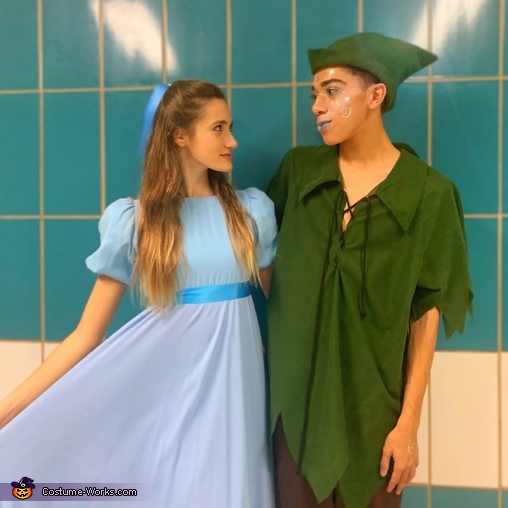 Is a photo of us looking at each other.
More views:
(click to enlarge)
A word from Cameron, the 'Peter Pan and Wendy' costume creator:
I am Cameron Jones a 15 y/o from NYC and my partner is Nicole Berger also from NYC. We decided to be Peter Pan and Wendy because we are both obsessed with Peter Pan! So it was the first costume! She already had her costume, while mine is from target.