Pennywise Costume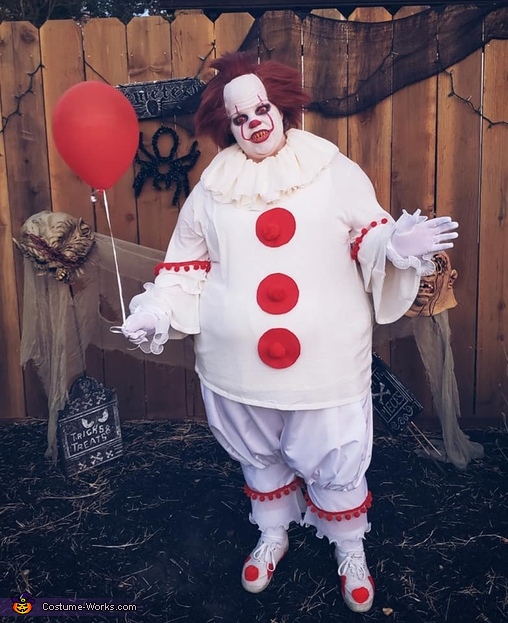 Pennywise Costume
More views:
(click to enlarge)
A word from Christina, the 'Pennywise' costume creator:
MY COSTUME WAS CREATED BY ME EXCEPT THE TEETH, RUFFLED COLLAR, RED CONTACTS, AND WIG. I DID THE FACE PAINTING MYSELF, AND ADDED THE RED FUZZY BALLS TO THE ARMS AND LEGS, AS WELL AS THE 3 POM POMS IN CENTER OF SHIRT. THE PANTS WERE HAND SEWN AS WELL AS THE WRIST CUFFS. I MADE SURE TO INCLUDE THE SCARY FANG LIKE SET OF TEETH, RED CONTACTS, AND CRAZY RED HAIR.

"DO YOU SMELL THE CIRCUS, GEORGIE?"