Peanut Gang Family Costume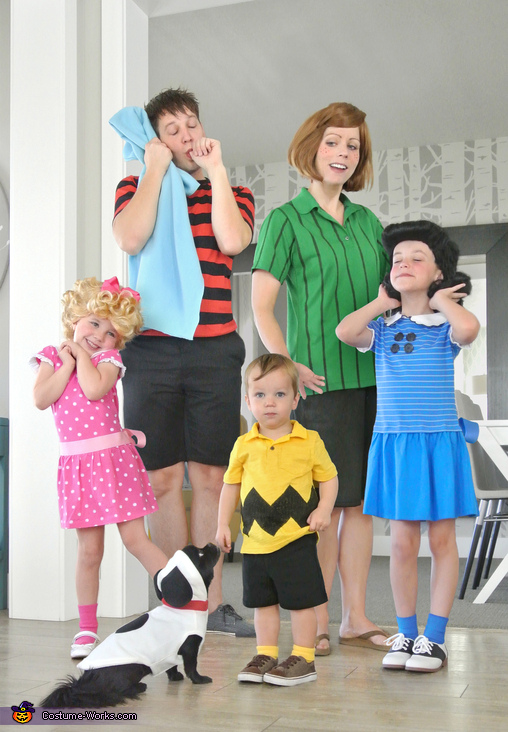 The whole gang is here. Charlie Brown and his loyal best friend Snoopy, along with Lucy, Sally, Linus, and Peppermint Patty.
A word from Hillary, the 'Peanut Gang' costume creator:
We love watching the Peanut Halloween Special on TV every year and thought it would be fun to bring the classic characters to life. It was easily achieved by finding the right color clothing at thrift stores and online. We then added a few elements to bring it to life (buttons and a frilly collar for Lucy, a fabric marker zig-zag for Charlie Brown, etc). We ordered the wigs from Amazon and did some additional cutting and styling to make them really evoke the characters. The only "costume" that was purchased was for our dog, the Snoopy costume was found on Ebay.