Peacock Costume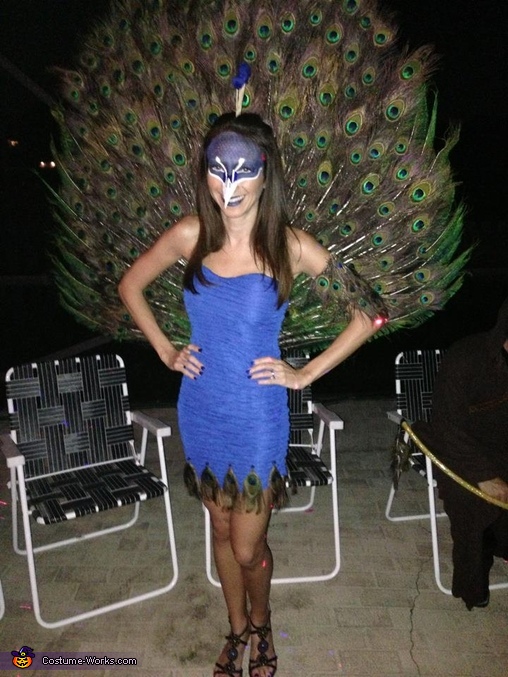 I'm a peacock! Feathers up!
More views:
(click to enlarge)
A word from Rebecca, the 'Peacock' costume creator:
I've been dreaming of creating a Peacock costume for the past 3 years and finally decided it was time!!
I used fabric to glue all 150+ peacock feathers onto into a fan shape. I used 2" wood blinds to support the fan, lots of hot glue (I have the scars to prove it!) It is attached by velcro to belt in a way to allow the feathers to go up and down. All attached by clear bra straps and snaps to hold it once it is brought up! Created the nose with cardboard that I painted and glued to my face and painted the rest!
The best part was the getting to surprise people as I lifted up the fan to show off my feathers!