Paris Snow Globe Costume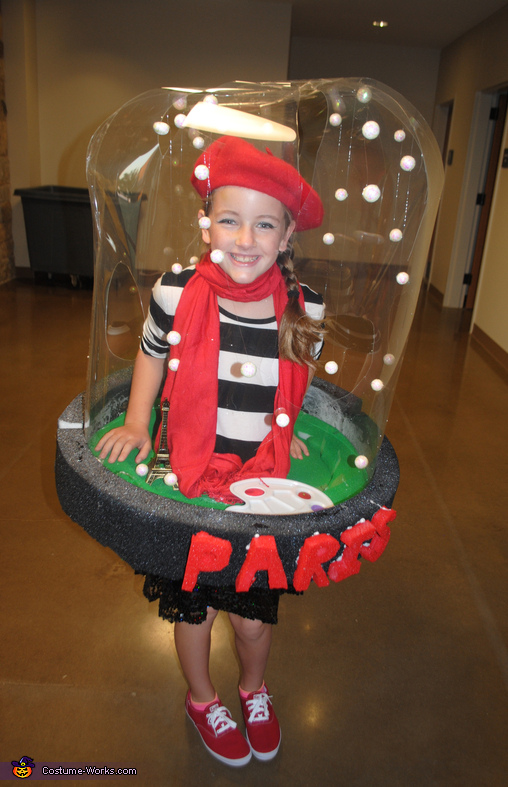 Human Paris Snow Globe
A word from Angie, the 'Paris Snow Globe' costume creator:
My daughter Caroline is 9 years old. She wanted to be a human snow globe. She had seen a human Hawaii snow globe online, but she wanted to put her own creative spin on it. She loves Paris, so she decided to be a human Paris snow globe.
She dressed Parisian with black and white stripes, red beret, and red scarf. For accessories in the globe, she put an Eiffel tower and a small paint palette. We used foam insulation board for the base to make it stable, then we put a layer of soft foam on top and painted it green. We used sheets of acetate to resemble the glass in a globe. We used predecorated foam snow balls for the snow, and we hung them with clear fishing wire from the top of the acetate dome. We used a thick layer of foam to put around the base and painted it black. We cut the PARIS letters out of soft foam and painted them red.