Optimus Prime Costume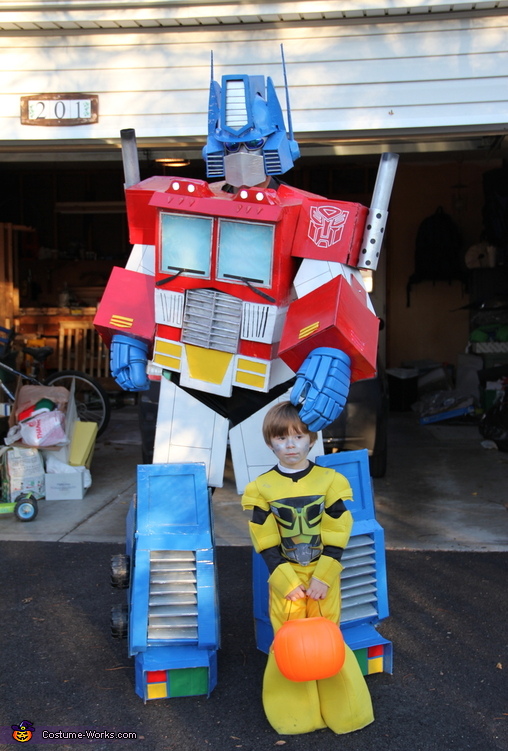 Optimus and Bumblebee (sans mask!)
More views:
(click to enlarge)
A word from Steve, the 'Optimus Prime' costume creator:
Hi Everyone! A bit of history...my son wanted to be Bumblebee this year for Halloween. My initial plan was to build him a sweet costume from scratch-but...he found one at the store he loved, so we bought him that one instead.

That left me free to spend all my free hours building my own Optimus costume. I figured it would be absolutely adorable to take my little Transformer out trick-or-treating dressed as a huge Autobot.

Well, many hours of staring at Optimus Prime pictures for inspiration and three weeks of build time later, and you see the final result!

I've got a hard-hat as base for the helmet and hockey gloves for hands, but everything else is hand-crafted from cardboard and love, hot glue and duct tape. I'm normally 6'4", but added about 7 additional inches of height with rigid foam insulation built into the bottom of the feet.

Loads of work, and we went down to the wire, finishing the last bits on Halloween morning, but it was totally worth it and the most fun I've ever had on Halloween!