One for the Price of Two Costume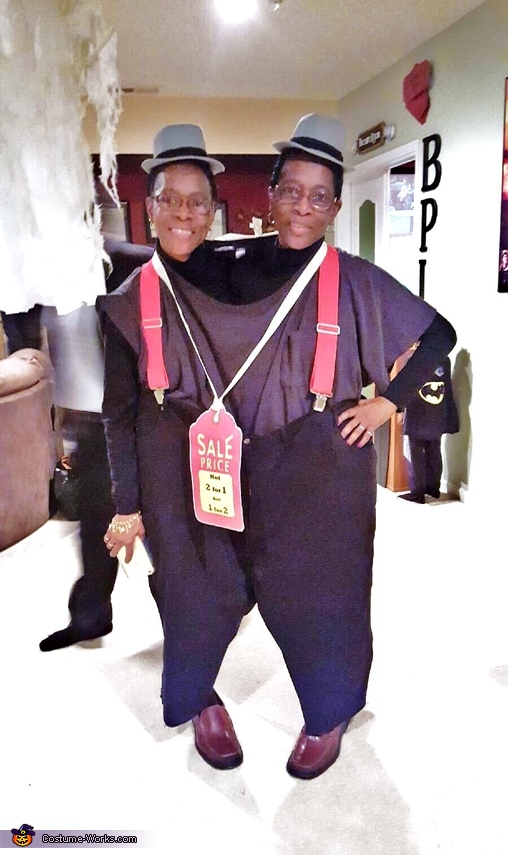 Front - For Sale Not 2 for 1, but 1 for 2
More views:
(click to enlarge)
A word from Joyce, the 'One for the Price of Two' costume creator:
Twins, Joyce and Joan, are wear a size 68 pair of men's pants with a size 8X tee shirt, a pair of red suspenders, matching top hats and a pair of size 14 Bass Loafers. Joyce wearing the left shoe and Joan the right shoe.
Around our necks is a "For Sale sign that reads: For Sale not 2 for 1 but 1 for 2.
We brought a pair of size 68 men's pants and 8X tee shirt that both of us fit in together. A pair of shoes that were could put our own shoes in, matching top hats and a large pair of suspenders to hold up the pants.

I made a replica of a sale sign and printed our price on it: For Sale Not 2 for 1, but 1 for 2.
When posing we put our inside legs behind us,making us seem like one body two heads - one outfit for two.