Now leaving 2020 Costume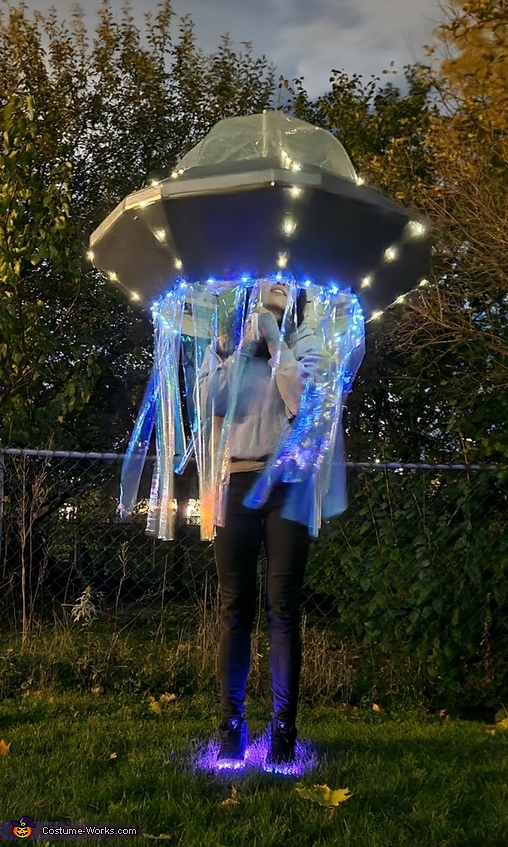 Now leaving 2020 Costume
More views:
(click to enlarge)
A word from Liza, the 'Now leaving 2020' costume creator:
I decided to build a spaceship to take me away from this monster of a year.
I've always loved making costumes out of cardboard. This one was made out of old boxes of flooring, a used umbrella someone was selling for $10 on kijiji, some led lights, and a whole lot of tape. Hopefully the paint I used holds up in warp speed... 2021, I'm coming!