National Lampoon's Vacation Costume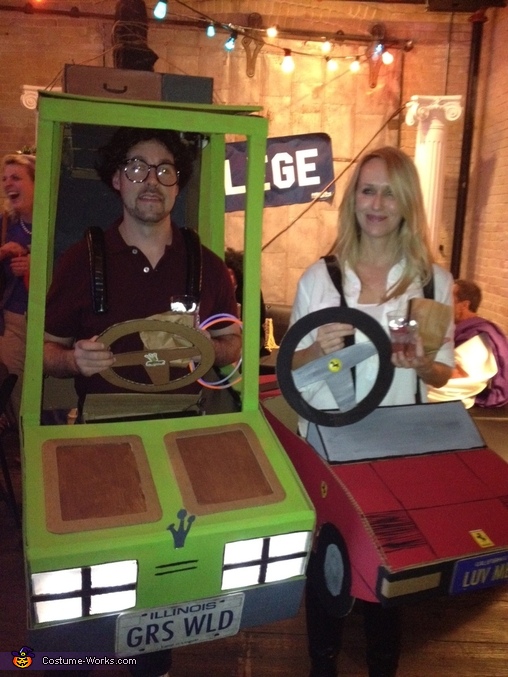 The Griswalds look for parking at the party
More views:
(click to enlarge)
A word from Bud, the 'National Lampoon's Vacation' costume creator:
There was a Halloween party fundraiser at a local hospital this year, and the theme was simply "movie." So I tried to think of a movie that everybody has seen, and that makes you smile when you think of it. So i decided to build the Wagon Queen Family Truckster from National Lampoons Vacation. It has a PVC pipe frame and is made entirely out of cardboard and hot glue and includes a cardboard dog collar on the bumper and a tiny dead Aunt Edna on the roof
. To make sure it got people's attention, I wired in LED headlights and taillights. And to make sure it stuck in your head during the contest, I wired in a sound system that played "Holiday Road," the theme song from the movie.
Oh, and to make it a rockin' couple's costume, I also built a tiny red Ferrari. Go for it, Sparky!