Multi-Staged Michael Jackson Costume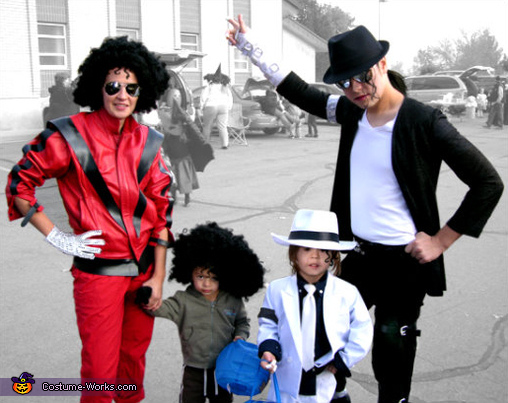 Multi-Staged Michael Jackson Costume
Taylor sent in this brilliant multi-staging of Michael Jackson.
From left to right: Taylor's wife, Natasha, in THRILLER In the middle we have their 2 boys, Furthest left is Little Michael from the Jackson 5. Then next to him, a cool Smooth Criminal in the very classy white suit. Taylor, on the right, is doing the iconic Billy Jean. Taylor lost 41 lbs to better portray, and stay true to Michael's memory. THAT was a" WOW!" from me!

Thank you Natasha and Taylor
Really really COOL!