Mother Nature Costume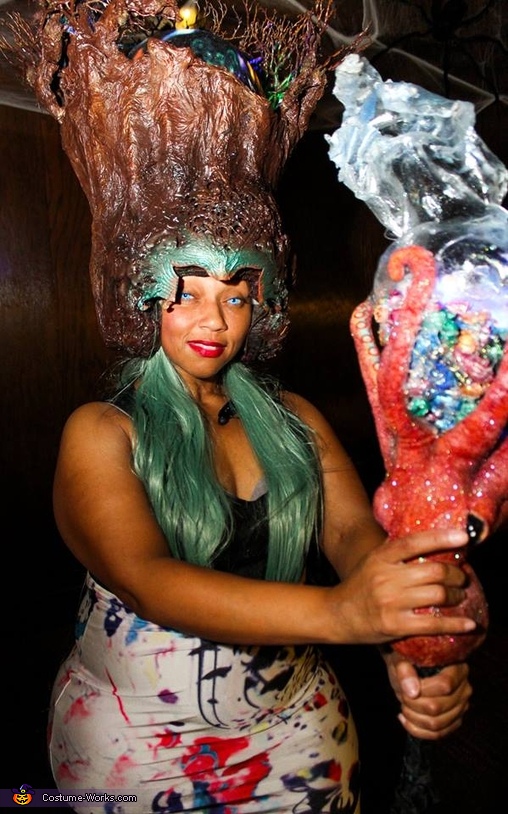 Mother Nature Costume
More views:
(click to enlarge)
A word from Nicole, the 'Mother Nature' costume creator:
1) How did you come up with this costume idea?
I wanted to create a mother nature that was not like anyone else. It was to be my own interpretation of Mother Nature. The headdress is to look like a tree with the galaxy in the middle. It is made using a batter's helmet, a mixing bowl, pipe insulation, paper mache, and a orb that lights up. The staff is to represent the ocean with seashells a squid, and vinyl that represents water.
2) What items did you use to make this costume? And how?
Batters helmet, mixing bowl, paper mache, seashells, vinyl, pipe insulation, LED light
3) What reactions did you get when wearing this costume?
Everyone was amazed