Miss Mosquito Costume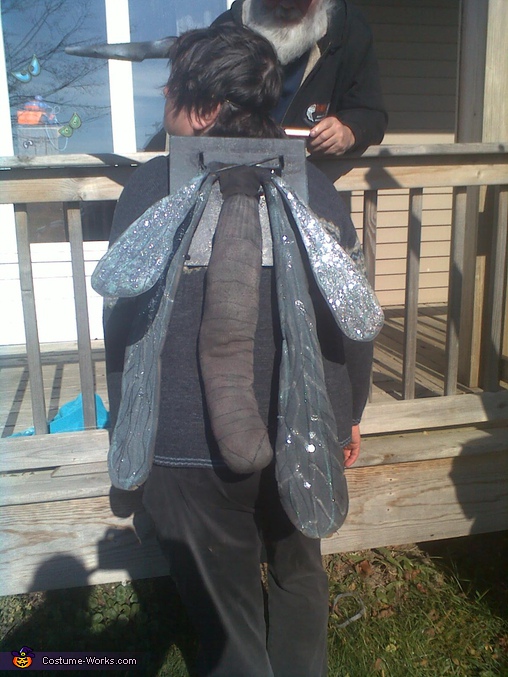 Miss Mosquito Costume
More views:
(click to enlarge)
A word from Heather, the 'Miss Mosquito' costume creator:
The wings for this costume were originally made for the lightning bug costume I made for myself, but as I started to put mine together, they were much too small and narrow.
So what to do with narrow wings?? keep them for something else... Naw.
After convincing my mother of the idea I had for them and her to wear it (actually it was ALOT of begging, pleading, crying .... :) ), Miss Mosquito was born.
The construction process is about the same as the rest of the insect costumes with wings I made, except that they are longer and narrower than the rest of the costume wings I made. (See "Trashy" Butterfly costume instruction illustrations on this site).
She absolutely loved it, and she wore it to work the Sunday before Halloween. She could move around, and it didn't snag on things. She works in a convenience store, and directly behind the register is a VERY large shelf filled with glass bottles....
The only tweaking I had to do was to cut the nose down. It was too long, and I forgot to put an air hole in it... ooooops. (it was an accident, honest!)
I used a grey spray paint to paint the body and wings, and used a glue stick and silver glitter to decorate the wings. For the nose, I made a cone out of a paper bag and spray painted it gray to match, and ran an elastic cord through it so she could keep it on her face.