Minion Costume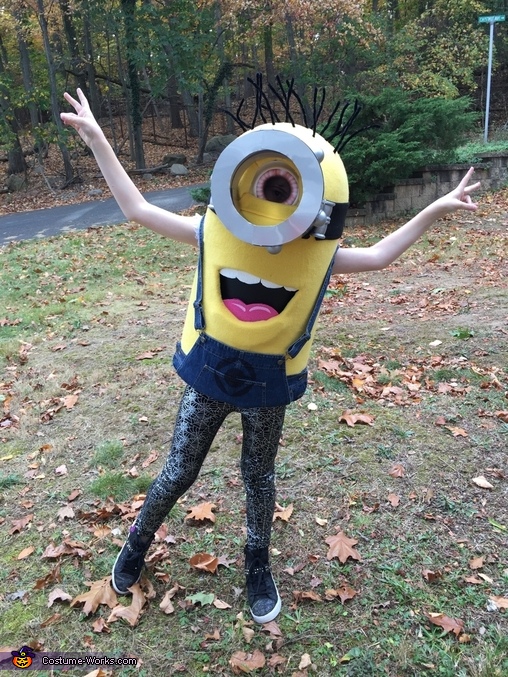 Happy Dance
More views:
(click to enlarge)
A word from Christmas, the 'Minion' costume creator:
Christmas is wearing Minion.

Minion is made from a cylinder-shaped garbage can with two armholes cut in the sides as well as one eyehole. Minion is covered with yellow felt and blue jesn overalls. Black pipe cleaners for hair are attached to the top. The mouth has a spongey material painted pink. A paper plate and eyeball printout were inserted in the eyehole. The single eye is covered by a cylinder-shaped metal mask made from three foam rings glued together and covered with metal sheeting. Easter Egg shells painted silver were attached to simulate bolts on tge mask.

The custom is FUN and recognizable by young and old and made to look extremely realistic. Tge inside is padded with bubble wrap near the head and ropes are secured inside to rest on the shoulders of our trick-or-treater.