Mike Wazowski Costume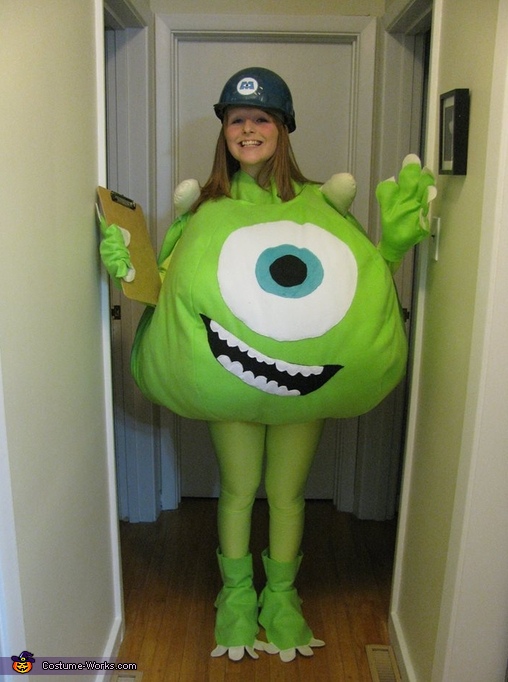 Mike Wazowski
A word from Laura, the 'Mike Wazowski' costume creator:
In the picture provided, I am wearing a homemade Mike Wazowski costume made by my mother. Inspired by the 2001 hit movie, Monsters Inc. Mike has always been my favourite cartoon character - so why not dress up like him for Halloween?!
My mother enjoyed making this requested costume for me - as it was a fun project for her. It is filled with the insides of seven pillows. We had troubles finding the right colour leggings, but we finally stumbled upon the perfect ones online. I never thought I would find a blue hard hat, until I asked my uncle (a sheet metal worker) if he knew where I could find one, and he just so happened to have one himself!
Overall, this is by far my best costume yet. I am so happy with how it turned out!