Michael Jackson Thriller Costume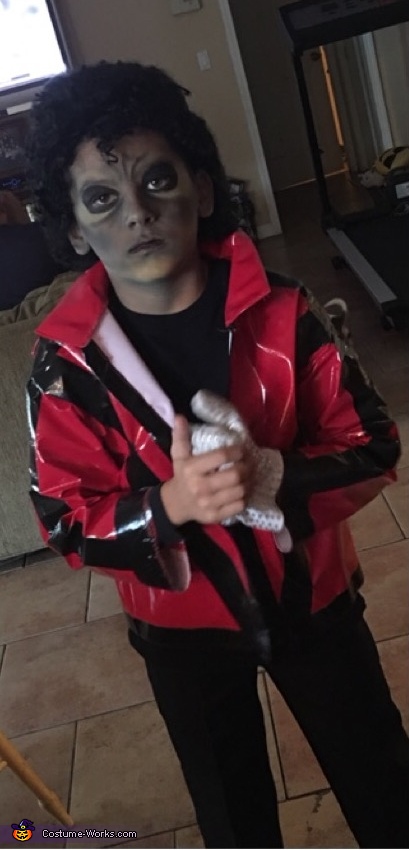 Because it was a Thriller night...!
More views:
(click to enlarge)
A word from Carina, the 'Michael Jackson Thriller' costume creator:
My 9 year old brother Aidan is wearing the costume. Since he was born he has been listening to Michael jacksons music, watching my mom mimic his unique dance moves, and watching videos of him online. When Michael passed away my brother became even more interested then before. He bought the Experience video game by Michael Jackson and learned every dance move to every song! The jacket is made from patten red leather ($13 Joanns fabric store) and black duct tape ($4 wal-mart). The wig was an Afro wig cut down to look like mj's fancy do ($8-$12 any costume store), jeans (vary in prices), and silver fabric for the socks (free from another costume we had). Lastly, the make up was done by Cara Cruz (our mom) with basic costume paint from any Spirit Halloween store ($6-$13). This was one of the best costumes for my brother this year, every where he went people knew who he was and he felt so important! And an extra plus was he got extra candy!!