Mermaid Goddess Athena Costume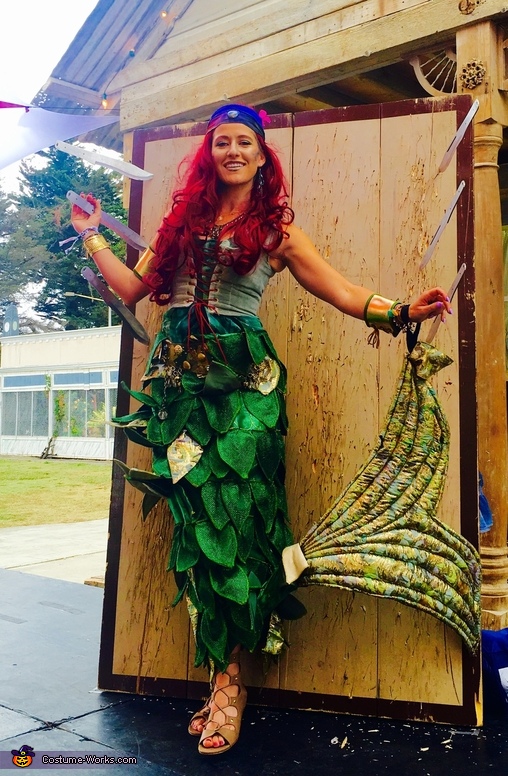 Mermaid at the circus
More views:
(click to enlarge)
A word from Athena, the 'Mermaid Goddess' costume creator:
I am wearing the costume. My costume was inspired by my love of the sea, my childhood, and my own name. I am a marine biologist fighting to save our coastal sea life in California. I just finished my masters in marine biology and now work part-time for state agencies as a SCUBA diver/underwater photographer. I monitor the health of mollusk and crab fisheries. So I am a real live mermaid!

One of my favorite movies as a kid was the little mermaid, so this costume represents my love for Ariel and ties me to my childhood. I also tried to embody my own real name, Athena, because I believe in the power of wisdom and women's rights.

My costume was pieced together from many costumes I have had over the years and from a custom costume rental. I only spent 60 on the whole thing because all I needed to rent was the tail. It's amazing how the smallest cheapest touches can spice up a costume! Let's go diving!

Lastly the couples photos are of my fiancÚ and I as sea gods he is also a diver and marine technician for university.