Megamind Costume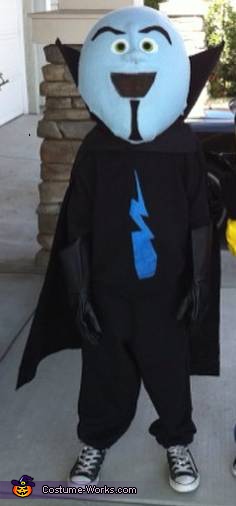 Megamind ready to save Metrocity!!
A word from Cynthia, the 'Megamind' costume creator:
Xavier,my 9 year old is wearing the Megamind costume. The costume was handmade by my husband. Xavier just told his dad what he wanted to be and dad went at it. The head is paper mache. There is also a coat of fiberglass to keep its shape. Then blue fabric covers the head and clay nose. The mouth portion is where Xavier can see out. The cape is also sewn with a cardboard collar to make it stand up, no sewing pattern used. The design on the shirt is hand painted on.