Meet the Flintstones Costume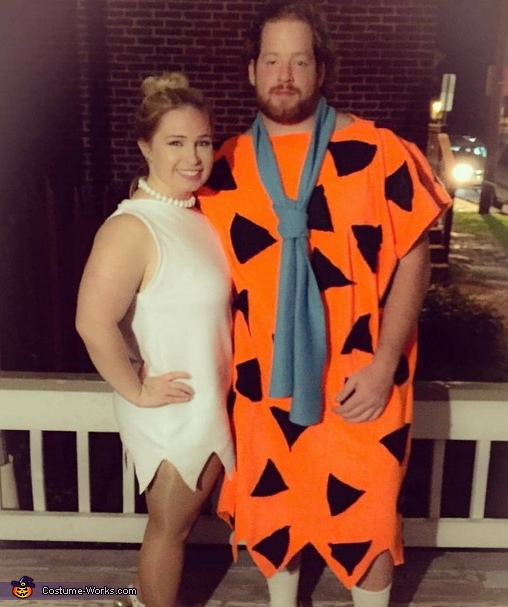 Yabba Dabba Do!
A word from Katie, the 'Meet the Flintstones' costume creator:
This was my first Halloween with my boyfriend Josh so we wanted to have a cute couple's costume! It took a while for us to agree on the costume but we knew Fred and Wilma Flintstone would be such a hit! I am a big fan of DIY and being creative so the first thing I did was look up Youtube videos on how to make these easy costumes! My mom and I decided to purchase fleece (because it would be cold out) of the colors orange, white, blue and black. It surprisingly was super easy to make and only took about 2 days to finish! The responses we were getting were unbelievable! People thought our costumes were professionally made because they were so good! I'm not sure how we can top this costume next year but I'm excited to for you all to see our costume!