Medusa Costume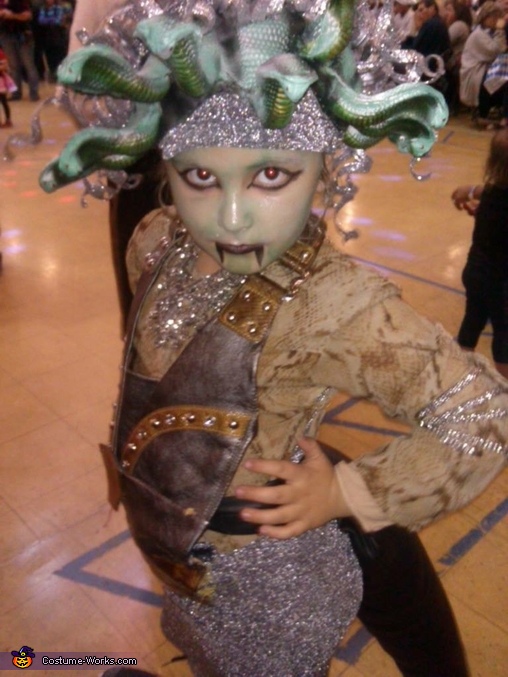 Medusa Costume
A word from Elizabeth, the 'Medusa' costume creator:
This is my eight year old daughter. Everything is from a thrift store except the headpiece, but we emblished it with what was silver swirly Christmas ornaments. We were able to find a snake print shirt which we sewed down to size. The chest piece is an old metallic purse. The tail which I wish I had a better picture was a pair of leatherette pants sewed to look like a snake tail, we drew scales with a metallic pen. The skirt was a weird lady's silver stretchy shirt. I did buy a couple of snake braclets at the last minute. The make up is a Dollar tree bought Frankenstein kit.
Other children were actually frightened when they saw her! Her friends didn't even recognize her!🤣
Cost was about $65, I want to make one in my size!