Mech Warrior Costume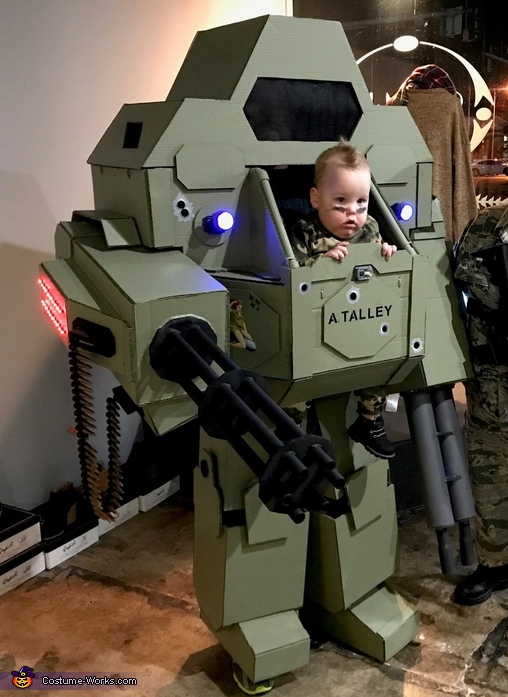 You're not eating all my candy!!
A word from Travis, the 'Mech Warrior' costume creator:
My son and I are wearing the costume, and i got the idea from old anime cartoons and Avatar. I just really liked the idea of making it look like he's controlling a giant mech battle suit. It took me about two weeks to build and its made of cardboard, PVC, a few LED lights, and some paint. overall I think I have about $50 in it.