Mario Family Costume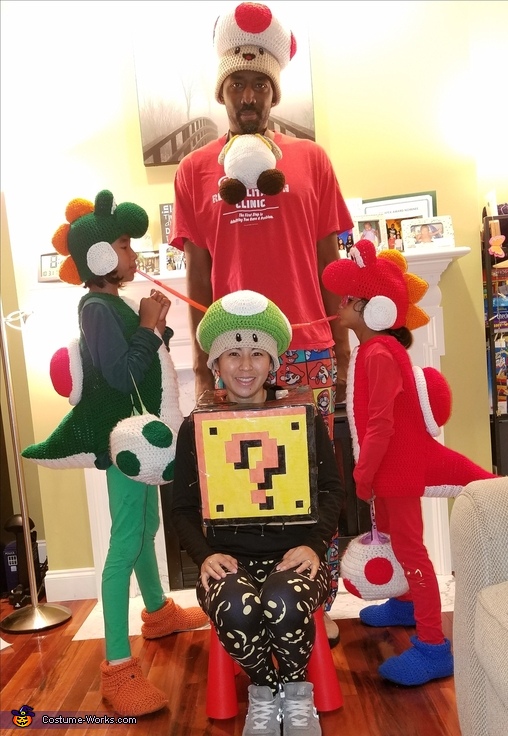 Family crocheted mario characters
More views:
(click to enlarge)
A word from Diana, the 'Mario Family' costume creator:
Diana - Mom - ? Brick/mushroom

Briana- daughter Green Yoshi

Emily - daughter Red Yoshi

Derrick- dad Toad

Originally my youngest wanted to be raccoon Mario without the overalls. I told her most wouldn't know she is raccoon Mario and would think she is a regular raccoon. She decided she wanted to be yoshi instead. I didn't have a pattern and crocheted them free-form along with trick or treat bag "egg" covers and covers for their crocs. Toad's head was crocheted then I felted his face. I crocheted a quick body and it attaches around his neck with elastic. My mushroom hat is actually reversible between a green and red mushroom. I hand painted the brick after I drew the 16 bit image and added LED lights for night time. These are all original and hand crafted by me with no patterns. We always like to wear an uncommon non-store bought costume during trick or treating.