Marge Simpson Costume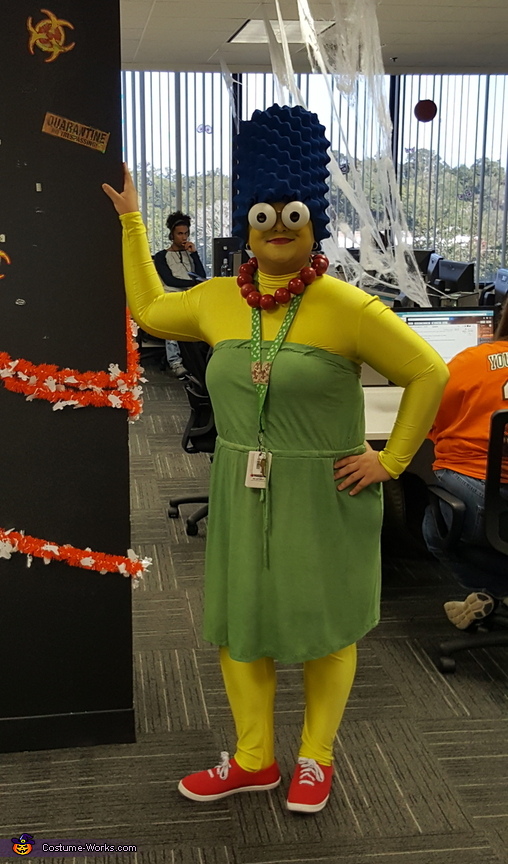 Marge Simpson Costume
More views:
(click to enlarge)
A word from Iliana, the 'Marge Simpson' costume creator:
I love the Simpsons and decided after the anniversary of the show this year I'd go as Marge Simpson.

Hair: Used an egg foam mattress, shaped it around my head, and cut it out. I then sewed the back up and rounded the top. I used blue spray paint to then color it blue.
Eyes: I used a pair of old sunglasses and popped out the lenses. I then glued plastic Christmas ornaments into the eye sockets and drilled a whole in the middle of each one to see. I used pipe cleaners as eye lashes.
Necklace: Is 15 ping pong balls stringed together that I then spray painted red.
Dress: I bought the dress from goodwill and it was actually black and long. I bleached and dyed it the green color and cut and sewed it the right shape.
Body: used a yellow body suit
Face: used white eyeshadow as the base and then placed yellow eyeshadow on top to get the right simpson yellow all over my face.

Everyone absolutely loved it.
The glasses by far made this costume. It was nice cause I could take them on and off for visibility but they made the costume just right.