Mad Hatter Costume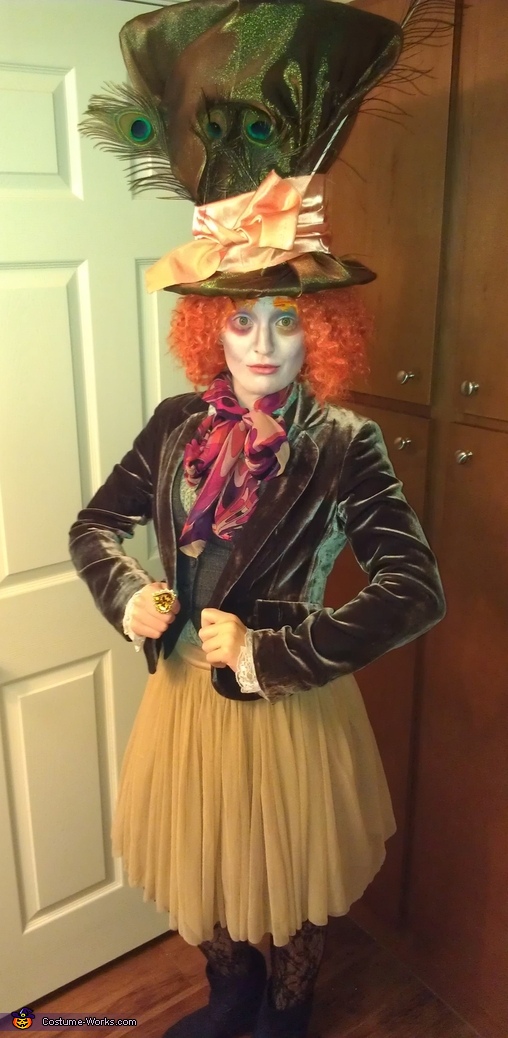 Mad Hatter Costume
More views:
(click to enlarge)
A word from Andrea, the 'Mad Hatter' costume creator:
This Halloween I really wanted to dress up as one of Johnny Depp's characters, and I ended up choosing Mad Hatter. I thought it would be the most fun to play around with and find a unique outfit for. I made my hat from scratch, which consists of cardboard, fabric, and peacock feathers. It took me about 9 hours to make! As for the costume, everything was random stuff that I picked out from my closet. I guess you could say I took a more feminine approach to the Mad Hatter look by wearing a skirt, floral tights, and fitted blazer! Oh, and last but not least, I did my own make up, which took about an hour. I finished the look off with some misty green contacts to make the natural color of my eyes pop out a little more like Mad Hatters crazy green eyes!

The pictures are from two different days. In one of them I did not have time to make orange eyebrows(would've been late for work), but in the other I managed to find some feathers and stick them on!