Mad Scientist Costume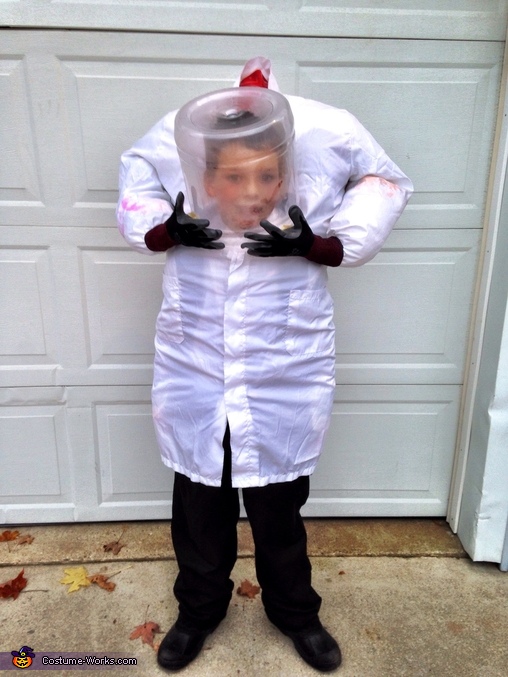 Science experiment...gone wrong!
A word from Jessica, the 'Mad Scientist' costume creator:
We dressed my son Kelan in this eerily creepy DIY mad scientist costume. Basic materials were used. It took a backpack, a lab coat, gloves, some tape, a big plastic (Sam's Club Cheeseball) container, and TONS of plastic grocery bags! Put the backpack on (stuff it with bags), stuff arms to lab coat, pin gloves to end, put lab coat over backpack and poke child's head out the middle. Then you just use TONS of bags to stuff it up so it stands above the child's head. Lastly, put the plastic jug over child's head (you have to cut the lid off) and tape gloves to it. It looks so realistic, it's crazy. I saw the idea on Pinterest awhile ago and never thought we could pull it off, but you should have seen all the double takes we got! Unbelievably creepy, but totally easy to make!