Lord Zedd Costume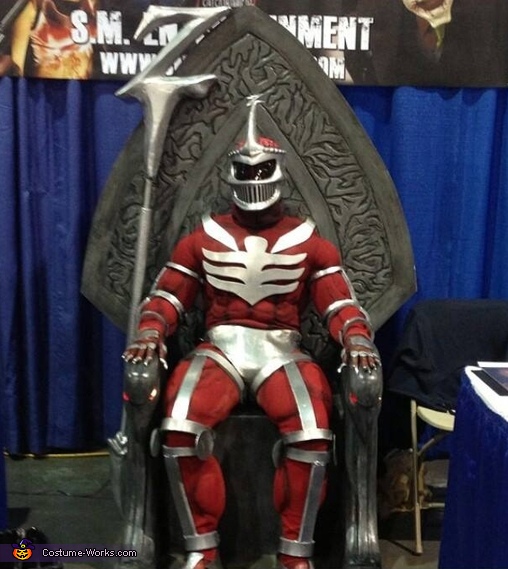 Lord Zedd Costume
More views:
(click to enlarge)
A word from Shawn, the 'Lord Zedd' costume creator:
As a typical child growing up in the 90s I watched Mighty Morphin Power Rangers. My favorite character however was not a ranger, it was the main villain Lord Zedd. I always loved the way he looked. 20 years later I decided to tackle the task of doing a costume of him.

I started with looking at reference photos. I then drew out paper templates of the exoskeleton and traced those onto EVA Foam. I then cut the pieces of foam out, heated with a heating gun and formed to the muscle suit I had. I then hot glued the pieces together. I would later velcro all the pieces onto the muscle suit which I airbrushed red to match the skin.

I bought a pair of shoes, painted them red and cut out the pieces using craft foam to create the shoes. For the mask I had my friend from Darb Designz help me out. I used a red piece of light filter for the eye piece, painted the mask to match the armor. I used a latex brain and airbrushed it to look realistic.

I used insulation foam and a broom stick to create the staff. i drew the Z shaped out, cut and sanded it to the correct form. I then covered in paper mache and bondo. Once that was complete I painted it to match the rest of the costume.

I showcased the complete costume including a custom made throne by my friends at Pazuzu Studios at RI comic Con. This costume took approx 1 year to create.