Little Red Riding Hood and the Big Bad Wolf Costume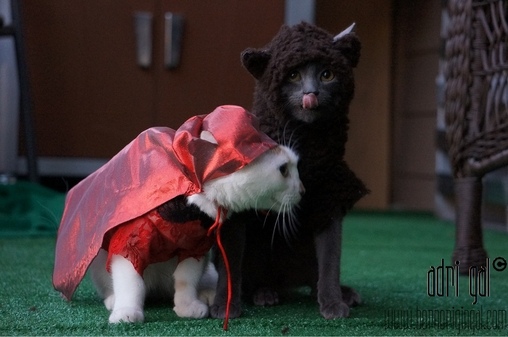 Little Red Riding Hood & the Big Bad Wolf
A word from Teresa, the 'Little Red Riding Hood & Wolf' costume creator:
Betsey as Little Red Riding Hood and Otter as The Big Bad Wolf. The idea rooted from their personalities. We wanted something cute with Otter and something princess'ie for Betsey because she is such a princess. Eventually the idea rooted that the best costume would be a pairing of Little Red Riding Hood and the Big Bad Wolf. I made this costume from the fabric to the seem.
Thank you! Love, Otter, Betsey, Adri and Eve!