Magician Baby Costume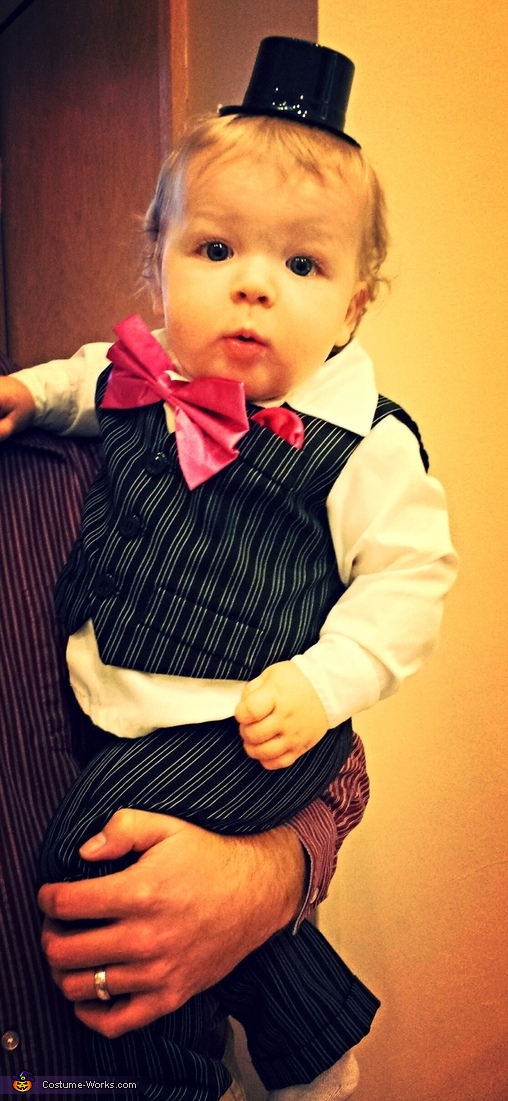 Abracadabra!
A word from Amber, the 'Little Magician' costume creator:
A friend gave me this suit and my son was growing out of it quickly, so I figured it would make a sharp Halloween costume. We bought a bow and hat and turned this little man into a Magician for his Halloween Daycare party.