Little Ladybug Costume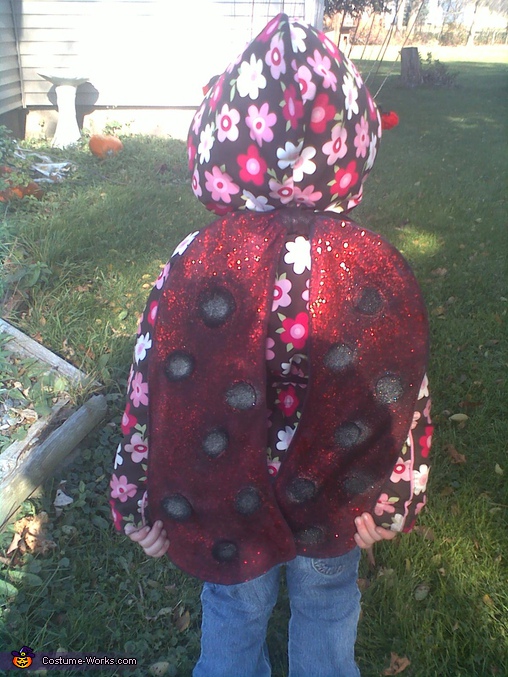 ladybug costume
More views:
(click to enlarge)
A word from Heather, the 'Little Ladybug' costume creator:
I made Lady Bug wings and antenna for my 3 yr old niece, so she could be part of our "Insect" theme.
The wings were made out of wire, covered with white knee-high nylons and spray painted red. Once the paint was dry I painted on red glitter glue, covering the entire wing on both sides. I cut circles out of black felt and glued them to the wings when the glitter glue dried. I used a long strip of tree wrap tied n the middle for straps.
For the antenna, I twisted black pipe cleaners to a head band, and used red pipe cleaners for the red balls at the ends of them. She wore a black shirt and black pants with them, but when I took the pictures, she had her coat on.