The Little Queen Bee Costume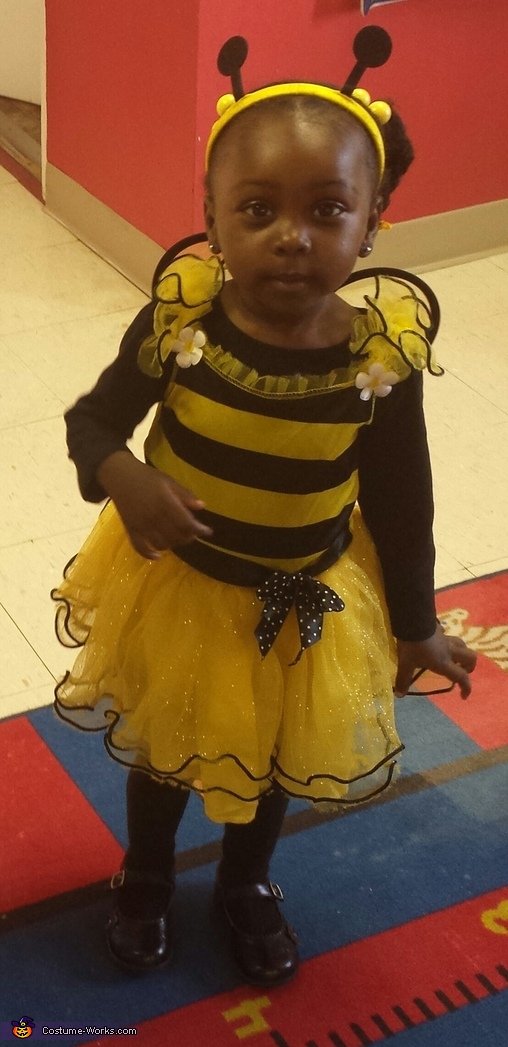 The Lil Queen Bee!!
A word from Karen, the 'Little Queen Bee' costume creator:
This is 2 y.o. Kalynn who wanted to the fly like " Maya the Bee". When she put the wings on she flapped her arms and asked, " why can't I fly?"