Little House on the Prairie Family Costume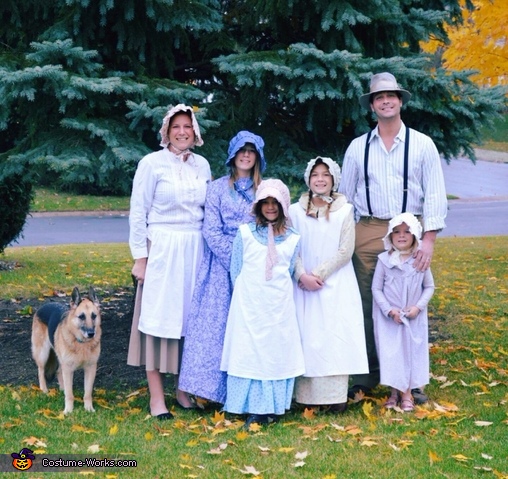 Whole family
More views:
(click to enlarge)
A word from Lynnae, the 'Little House on the Prairie Family' costume creator:
My daughter had read the books and had been asking us to do this for years. After my husband retired from the army we moved to Minnesota . Before we found our house we watched little house episodes all summer.
My husband and I were made and Pa. The girls follow the Ingalls family. Mary, Laura, Carrie, Grace.
I got vintage fabric from my mother and sewed all the girls dresses and Ma's apron and bonnet.
Pa's vintage Stetson hat came from a gat a garage sale a year ago. My daughter has been planning. Ma's skirt and shirt came from Savers. I altered to fit the time better.