Little Flynn Rider Costume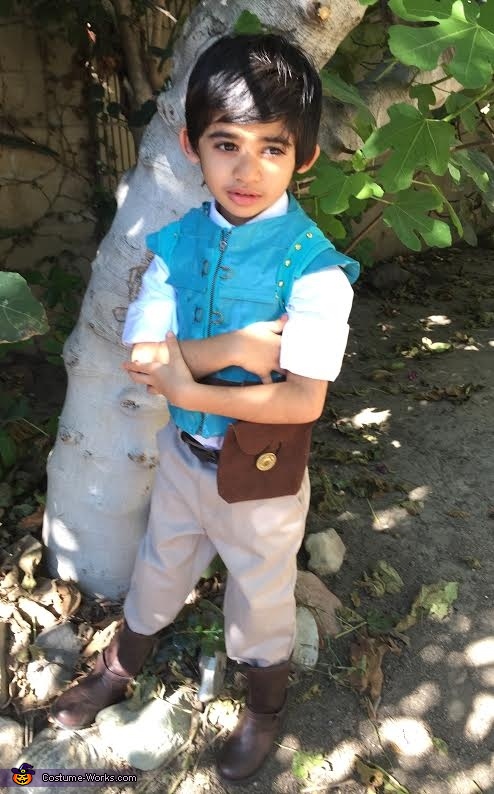 'Guys, I want a castle.'
More views:
(click to enlarge)
A word from Aditi, the 'Little Flynn Rider' costume creator:
At last I saw the light & decided to make a Flynn Rider costume for my little boy this year! He loves Tangled & requested to be Flynn.

For his costume, I already had most of the basic elements on hand - namely, the white shirt, khaki pants, brown belt & a teal vest (totally lucked out on this one!). I'm not exactly talented in the sewing department, so fabric glue & duct tape worked its magic perfectly!

In order to make the vest look like Flynn's in the movie, I first covered the whole thing with matching teal duct tape to echo the "leather" look. Then I added the embellishments - brass studs lining the shoulders & brass clasps. I also made & attached the sleeves, which are thin cardboard semicircles covered in duct tape. My total cost for this costume was under $30, with the boots & leather hip pouch being the only things that I actually purchased.