Little Engine That Could Costume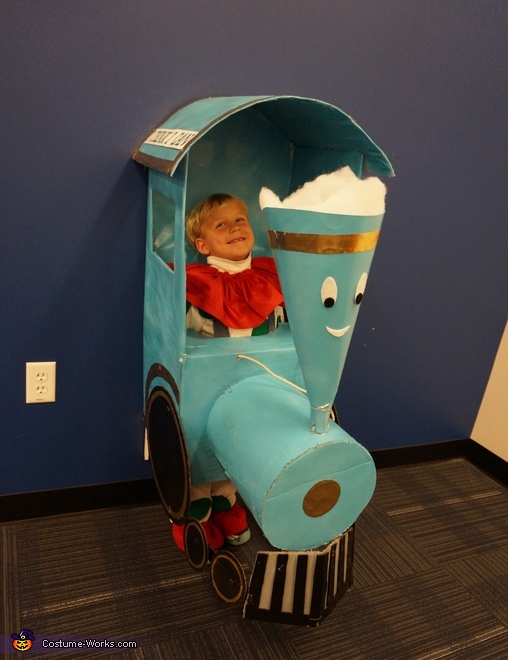 Little Engine That Could
More views:
(click to enlarge)
A word from Kelly, the 'Little Engine That Could' costume creator:
My three-year-old loves to cuddle and read "The Little Engine that Could" together, so it seemed appropriate to dress him as this beloved character for Halloween.

This costume was completely hand-made. We stitched green felt circles onto some white pants and turleneck. Then we sewed red ruffles along the cuffs of the shirt and pants. We made a red ruffle that could be snapped around his neck too. Those pieces along with a red party hat completed the "little toy clown" part of the costume.

I constructed the cardboard elements of the train from boxes, posterboard, and a cement pillar form. My husband was the master of construction, reinforcing all my work with zip ties and wooden stiffeners. We then spray painted the whole thing blue and hand painted the cow-catcher. My little guy was able to carry his train along with him because of the scraps of jeans attached inside the train to become over-the-shoulder straps.

Then all he had to do was chug along the sidewalk chanting "I think I can, I think I can, I think I can."