Lioness Costume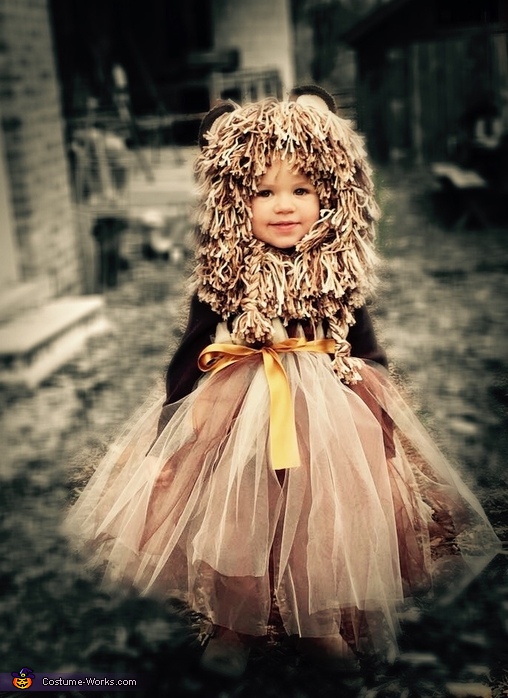 I'm a lion, hear me roar!
A word from Emily, the 'Lioness' costume creator:
This is my 2 year old daughter wearing a costume I created for her. I figured this was my last year to choose a costume for her, so wanted anything except a princess. I crocheted a bonnet and attached yarn tassels for the mane. I added felt ears that had chenille stems inside for support. I made a tulle tutu dress and tied a ribbon with felt and yarn tail attached around her waist.