Shrek Baby Costume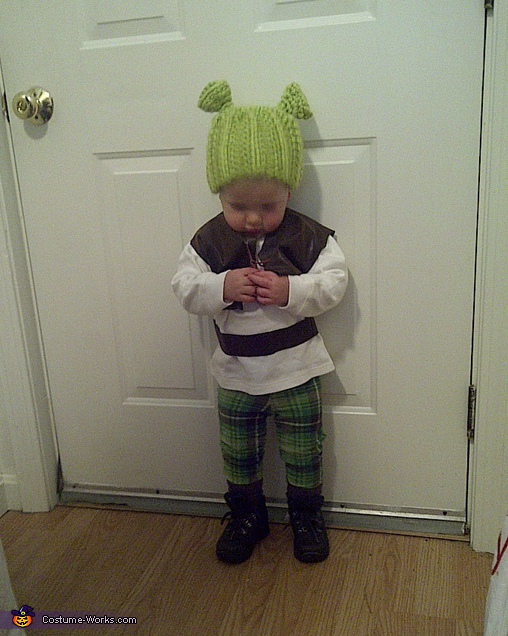 My parents think I'm going to smile for the camera when they dressed me like this!!!
A word from Stephanie, the 'Lil Shrek' costume creator:
Conner McAllister (16months) was Shrek for Halloween. I got the idea when I saw the hat on a website for a winter hat. My grandmother knit the hat, and my aunt crocheted the ogre ears. The shirt is an off white thermal shirt, the pants are an old pair of pajama pants that we stitched to make the legs tighter, and the vest and belt were a "pleather-like" material that we purchased at Wal-Mart.