Lego Mini Figures Costumes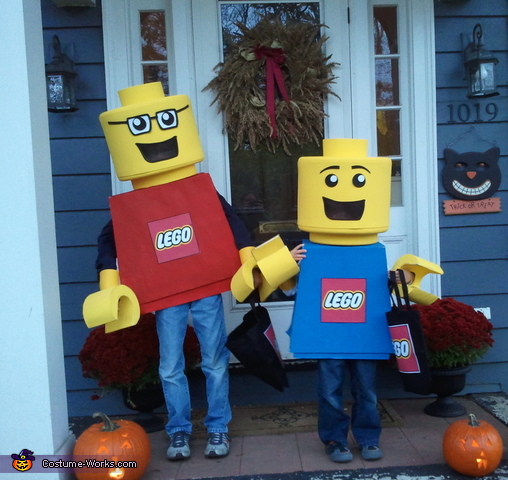 Lego Mini Figures
A word from Kristen, the 'Lego Mini Figures' costume creator:
My sons requested Lego mini-figure Costumes. I was a little worried how they would turn out, this was my very first homemade costume attempt, but they loved the end result.
I used a mini figure flashlight, basically a very large mini figure in order to get the dimensions just perfect. I made dozens of measurements and increased everything 8x. This was very important to make sure everything looked "right".
The heads are made of styrofoam, wood dowels, wire mesh and craft foam. The bodies are painted cardboard and the hands were made with foam soda can "cozies", cardboard and duct tape.
I let them chose the mini-figure face, my older son wears glasses so I loved how he picked a mini-figure to match!